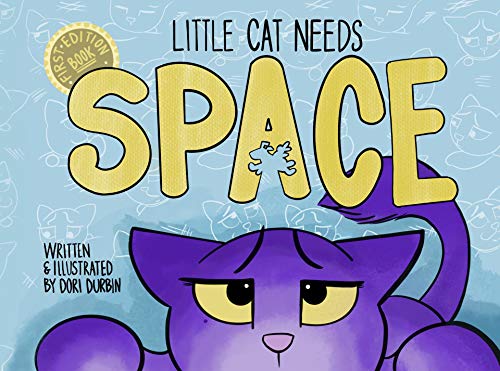 Little Cat Needs Space
The Little Cat Feelings Series
Published: 3/27/2020
Little Cat loves quiet and calm space. Dog doesn't.
When Dog wants to spend more time in Little Cat's space, Little Cat gets frazzled and then she gets clever.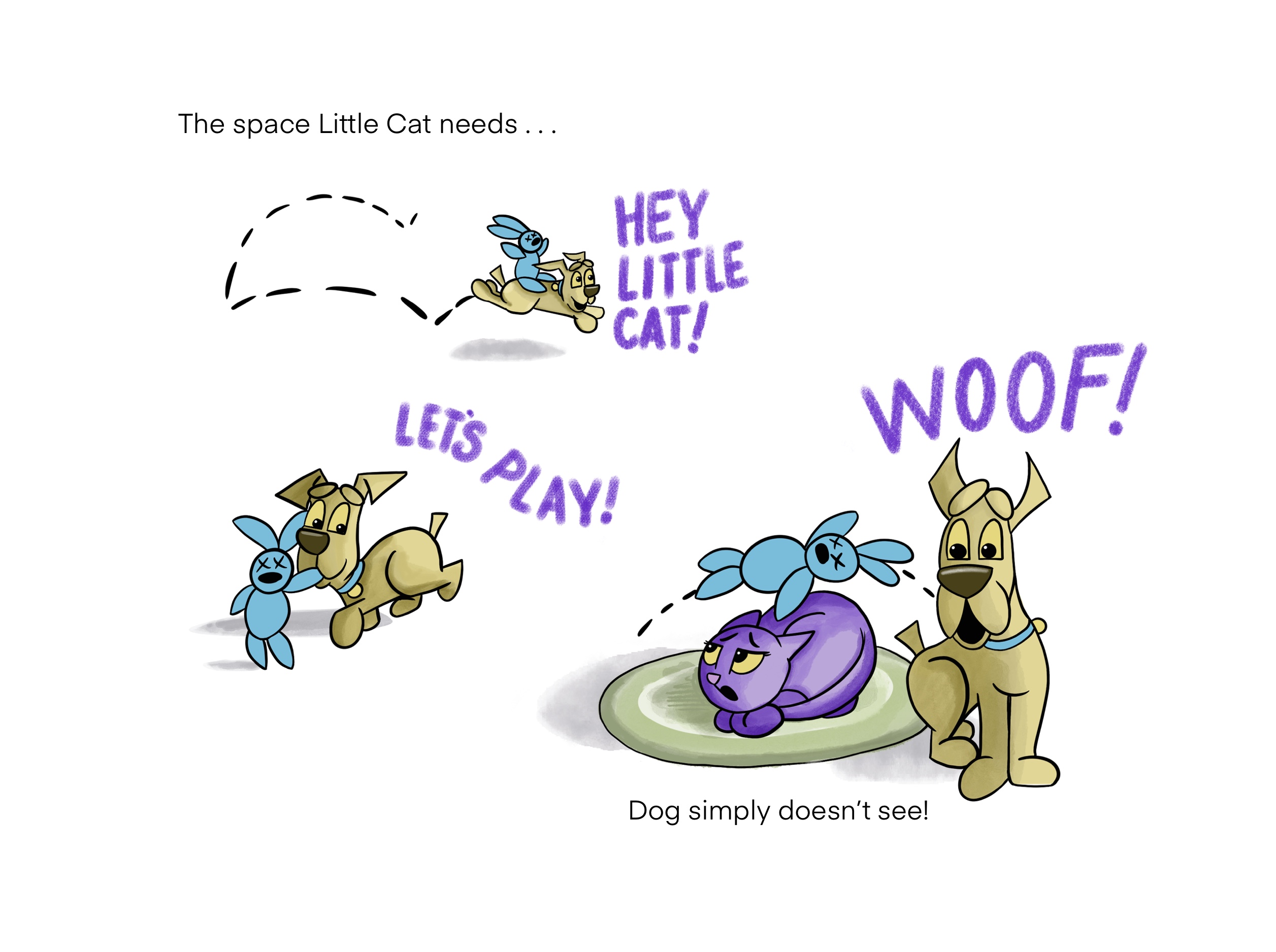 Kids and parents will enjoy how Little Cat cleverly and craftily attempts to find the peace and quiet -- efforts that land her in far less quiet situations.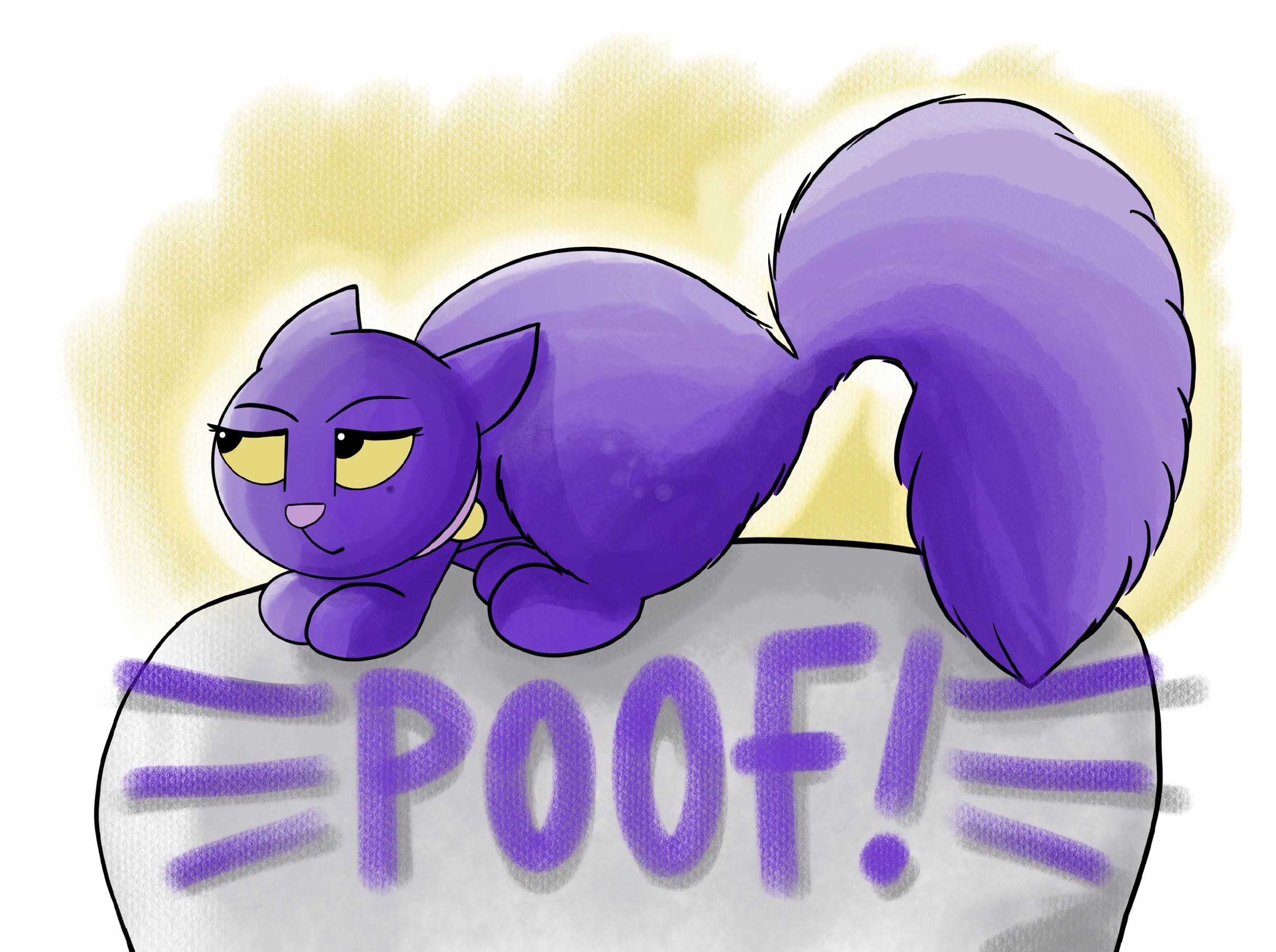 Little Cat shows kids that sometimes the solution to having a quiet space is making a compromise you can live with.
In the end, Little Cat finds the space she really WANTS is the space she NEEDS.
Praise for Little Cat Needs Space
"I absolutely love Dori Durbin's illustrations. She brings Little Cat and Dog to life in a way that will keep a child's attention, teach a simple lesson, and grow their love of reading." - Kim Jones
"...kids will love spending time looking through the drawings and finding where the cat goes hiding." - Amanda Leemis
"...very endearing..." - Amy Mucci
"A fun and playful story about siblings that just happened to be a cat and dog. It's fun to follow along as they learn to compromise and coexist." - Kim Ann
Little Cat Activities for Parents, Teachers, & Kids
Color With Little Cat!
Little Cat is Lost! Can you help Little Cat, Dog, and Mr. Fuzzby find their way home? DOWNLOAD LITTLE CAT MAZE
Join Little Cat & Dog in a dress up adventure and fill in the details on their costumes! DOWNLOAD COLORING SHEET
Behind the Scenes – Story Development