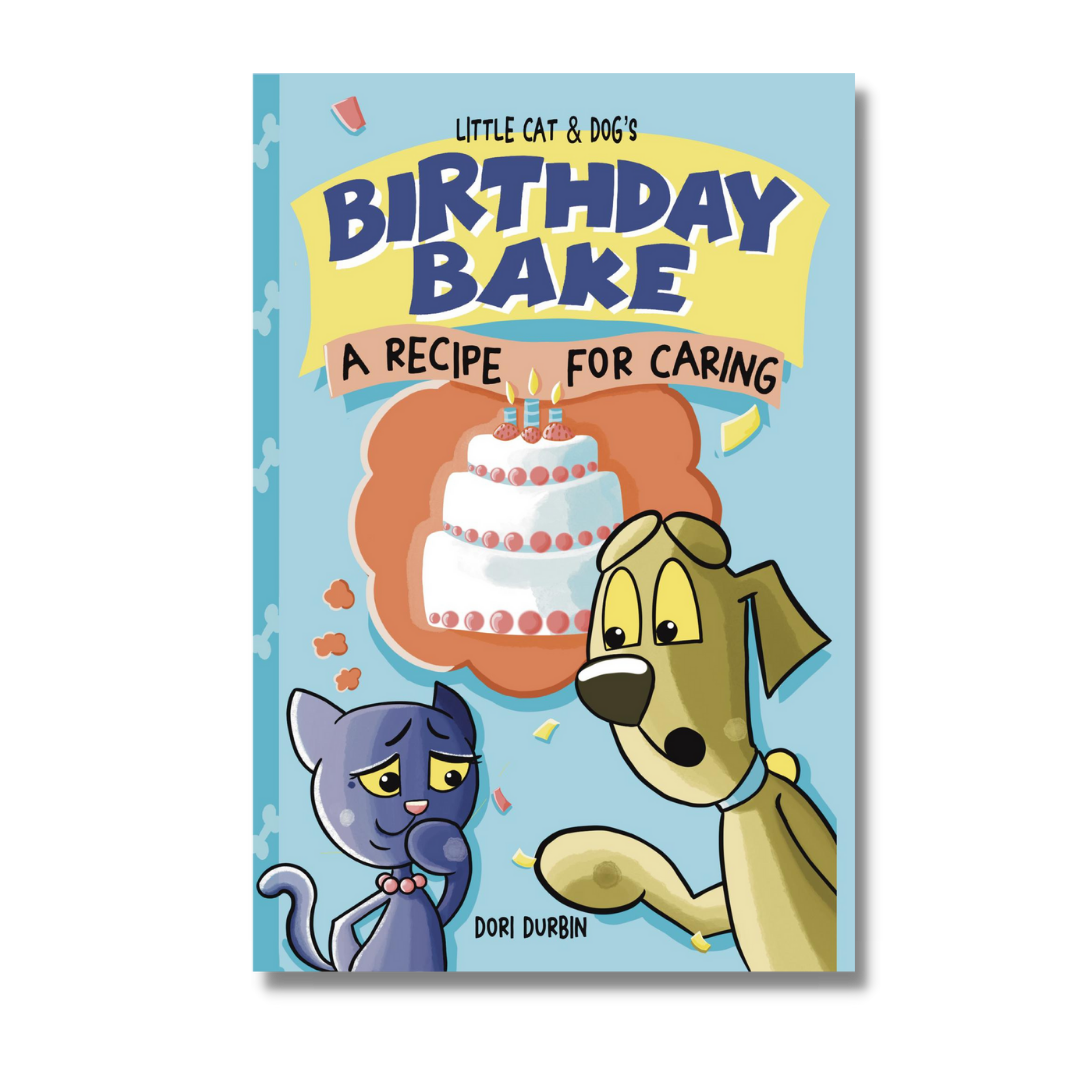 Little Cat & Dog's Birthday Bake: A Recipe for Caring
An Early Chapter Book
Published: 2/2/2022
Today is Dog's birthday! So what could possibly go wrong?
Well, for starters, Dog's best friend, Little Cat forgot to get Dog's Birthday gift. And, Dog's own greediness might make him miss his birthday party all together!

Filled with humorous twists and gut-exploding fun, join an energetic and excited Dog on his biscuit-munching, drool-covered journey exploring the limits of his gut and his friends. Discover the Fetch Wagon VIP membership, Mutt McChef, and Little Cat's hilarious baking mishaps! This book includes friendship, independence, empathy, and gratefulness and will ignite chuckles from readers of all ages!